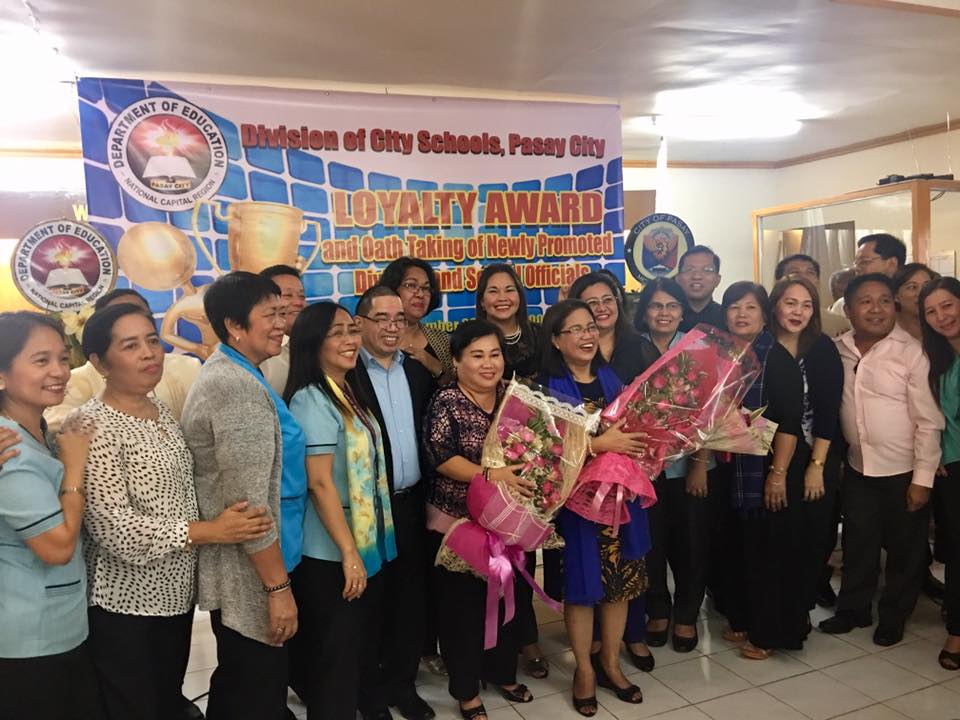 A Loyalty Award was granted to the officials and employees who have served continuously and satisfactorily the agency for thirty (30), thirty-five (35), and forty (40) years on September 26, 2017 at SDO, Conference Hall.
In pursuit to ceaselessly, search, screen and reward deserving officials and employees to motivate them to improve the quality of their performance and instill excellence in public service and in consonance with Pasay City PRAISE or Program on Awards and Incentives for Service Excellence, the awarding ceremony was conceptualized. The event was graced by the SDO officials,the Schools heads,the Schools Federation presidents and the awardees which composed of 29 teachers with 30 years,18 teachers with 35 years and 2 teachers with 40 years of service.
In the message delivered by Dr. Evangeline P. Ladines Schools Division Superintendent, who is also one of the awardees, having served 35 years in active service, she acknowledged their efforts exerted. The term resiliency encapsulated her message to all.She pointed out the ability of the awardees to sustain good health all throughout the years of a committed service has greatly contributed for them to surmount the challenges encountered in performing their duties.
SDS Ladines mentioned that Loyalty Award will be given every year as part of the celebration of the National Teachers Month.
Meanwhile, the oathtaking of the newly promoted 1 Public Schools District Supervisor, 3 School Heads, 12 Assistant School Principals and Project Development Officer also took place in the said event.