SCHOOLS DIVISION OFFICE, PASAY CITY
SCHOOLS DIVISION SUPERINTENDENTS
ZACARIAS G. DEVERA
1949-1954
SANTIAGO S. DIZON
1954-1961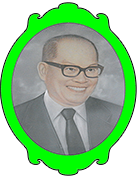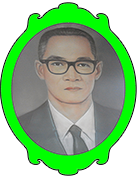 JOSE C. SADDUL, Ed. D.
1969-1974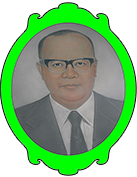 SATURNINO R. MAGTURO, Ed. D.
1974-1976
BIENVENIDA B. ESPIRITU
1976-1987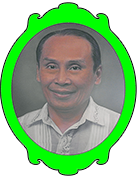 FILEMON S. SALAS, Ed. D.
1987-1995
RICARDO T. SIBUG, Ed. D.
1995-1999
ROSALINDA V. TONGCO, CESO V
1999-2010
ESTRELLITA V. PUTI-AN, Ed. D.
2010-2014
EVANGELINE P. LADINES, CESO V
2014-2019
HISTORICAL TIMELINE
---
In 1907, the very first building of the very first school in Pasay City (then a town of Rizal Province), Pasay City Central School, was constructed. It was established by virtue of Republic Act No. 1801 during the administration of Mayor Mauro Reyes through the proposal of Councilor Herminigildo dela Rosa.
Pasay Central School was closed when World War II broke out on December 8, 1941. It was reopened in March of 1945 with a new name, Epifanio Delos Santos Elementary School, and later was given the name Padre Burgos Elementary School. Years after, annexes were constructed within its compound.
In 1947, Mr. Zacarias G. De Vera assumed the leadership as very first superintendent of the schools created after 1945. Since then, Pasay City has continued to serve as catalyst in providing the youths with more effective and relevant school experiences.
After the retirement of Mr. De Vera in 1954, Pasay City experienced changes under the leadership of five more superintendents: Mr. Santiago S. Dizon, 1954-1961; Mr. Julio D. Balmes, 1961-1964; Mr. Jose D. Forbes, 1964-1969; Mr. Jose C. Saddul, 1969-1974; and Mr. Saturnino R. Magturo, 1974-1976.
During Mr. Magturo's term, on July 1, 1975, when the Department of Education and Culture (DEC)- Region IV was still composed of Metropolitan Manila Area and Southern Tagalog Region, Pasay City with the implementation of the DEC Integrated Reorganization Plan, was integrated with the municipalities of Makati, Las Piñas, Muntinlupa, Parañaque, Pateros and Taguig to comprise the Fourth District, Metro Manila.
In 1977, by virtue of PD No. 879, the Southern Tagalog Region was separated from Metro Manila Area and in 1978, Metro Manila became an unnumbered region known as National Capital Region or NCR by virtue of Section 3 of PD No. 1396, and DEC-NCR was born with Pasay City (and six other municipalities) as its Fourth District under Mrs. Bienvenida B. Espiritu, the city's very first woman schools superintendent (1976- 1987).
Dr. Filemon S. Salas took over in 1987 and led 13 general education supervisors, 20 public schools district supervisors, 10 secondary schools principals and 108 elementary schools principals and head teachers in making academic institutions in the city havens for children. Assistance was also extended to the Technical High School of the Makati Polytechnic Community College which was actually directly under the National Capital Region.
In June, 1994, the last year of Dr. Salas as schools superintendent, the Division of Pasay City was reborn. To enhance closer coordination with local government units, a redivisioning took place in the region. The Fourth District, Metro Manila was restructured and the six municipalities separated from Pasay City and created their own divisions.
With the retirement of Dr. Salas in 1995, Dr. Ricardo T. Sibug was appointed Schools Division Superintendent of the city until early part of 1999. After his retirement, Dr. Rosalinda V. Tongco (Schools Division Superintendent 1999-2010) and Dr. Estrellita V. Puti-an (OIC- Schools Division Superintendent 2010-2014) took the leadership in the Division of Pasay City.
In June 2014, Dr. Alejandro G. Ibañez was assigned in Pasay City as acting Assistant Schools Division Superintendent, and with the retirement of Dr. Puti-an in September of the same year, he eventually became the acting Schools Division Superintendent. In October of the same year, Schools Division Superintendent Dr. Evangeline P. Ladines was installed as Pasay City's new education chief with Dr. Ibañez as her acting Asst. Schools Division Superintendent who, in January 2015, was transferred and assigned as officer in-charge of the Division of Malabon City.
With Dr. Ladines at the helm, the Pasay City Division has scaled new heights. Dilapidated structures in all schools in the division have been replaced and additional classrooms have been created. More than physical transformation, the professional and dynamic leadership of Dr. Ladines has opened doors for more substantial programs and projects to improve quality and relevance of education in nineteen public elementary schools and ten public secondary and special schools in the division.
A MORE LIFE-CHANGING EDUCATION IN PASAY CITY! And the division's journey to make Pasayeños learn, succeed and lead continues…
Academic brilliancy, efficacy and significance… excellence, credibility and strong and professional leadership… SDO, Pasay City continuously exerts great efforts to attain all of these and more as it braves the challenges and demands of the changing world…