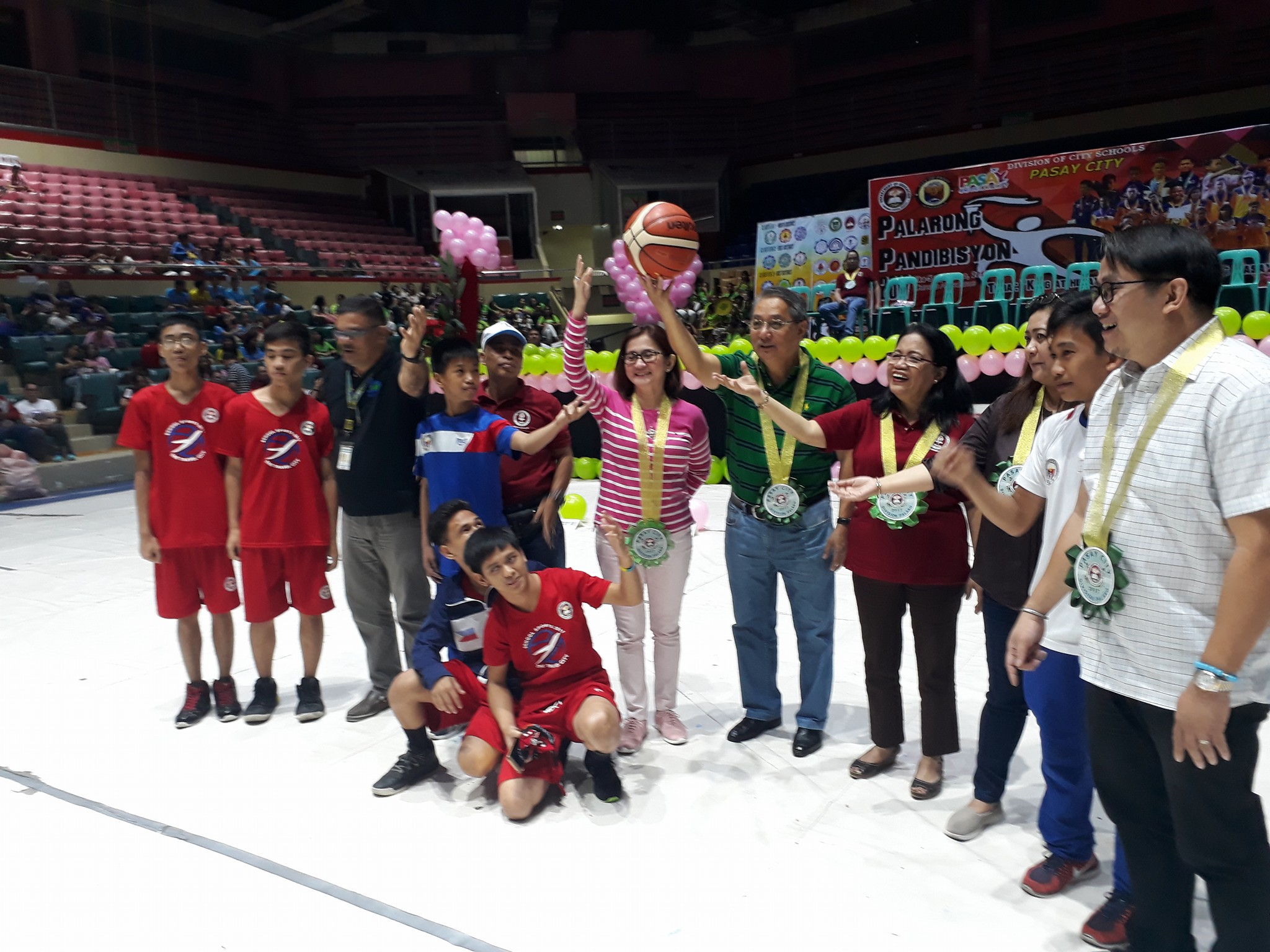 Pasay City Mayor Hon. Antonino G. Calixto together with Congresswoman Imelda "Emi" Calixto-Rubiano and the DepEd Officials led by its Division Superintendent Dr. Evangeline P. Ladines spearheaded the formal opening of the Division Palaro on January 03, 2018 at the Cuneta Astrodome, Pasay City.
Palaro is an annual activity of every Division Offices in preparation for the multi-level national scholastic athletic competition conducted by the Department of Education known as Paralong Pambansa , and participated in by the elementary and secondary pupils/ students both from public and private schools.
The said event caters all types of games including gymnastics which started on December 12, 2017 at the different sports venues. It is an avenue that provides in-school youth opportunities to improve their physical, moral, intellectual and social well-being. It also serves as a means to promote education, health, development and peace nationwide.
Pedro D. Gloriani – Education Program Supervisor in-charge of MAPEH took the lead in organizing the proceedings of the Division Palaro. With the help of Dr. Maria Recelle E. Reyes- Madical Officer III , all players underwent medical check-up to ensure the physical health and capacity of all Division players. Schoolheads and other selected teachers in MAPEH served as the coaches and tournament managers while the Education Program Supervisors and Public Schools District Supervisors served as the monitoring officials.
Before the division palaro commenced, schools and districts had their intramurals as part of selecting the best player to join in the big event.
The said division activity had its formal closing on January 12, 2018 at Jose Rizal Elementary School.
DepEd Pasay is now ready for the Regional Palaro which will instigate on February 13, 2018 at Pasig City with a theme " Atleta ng Punong Rehiyon, Lundayan Ng Kampeon."